PROJECT APPROACH
We worked with users, product owners and user researchers to gather the requirements for the new service and also utilised any previous shared information.
The project had tight timescales, so once we had enough information we started to produce HTML and Javascript prototypes, rather than producing static wireframes. These prototypes were used to show ideas to the project team, and to do user research and user testing.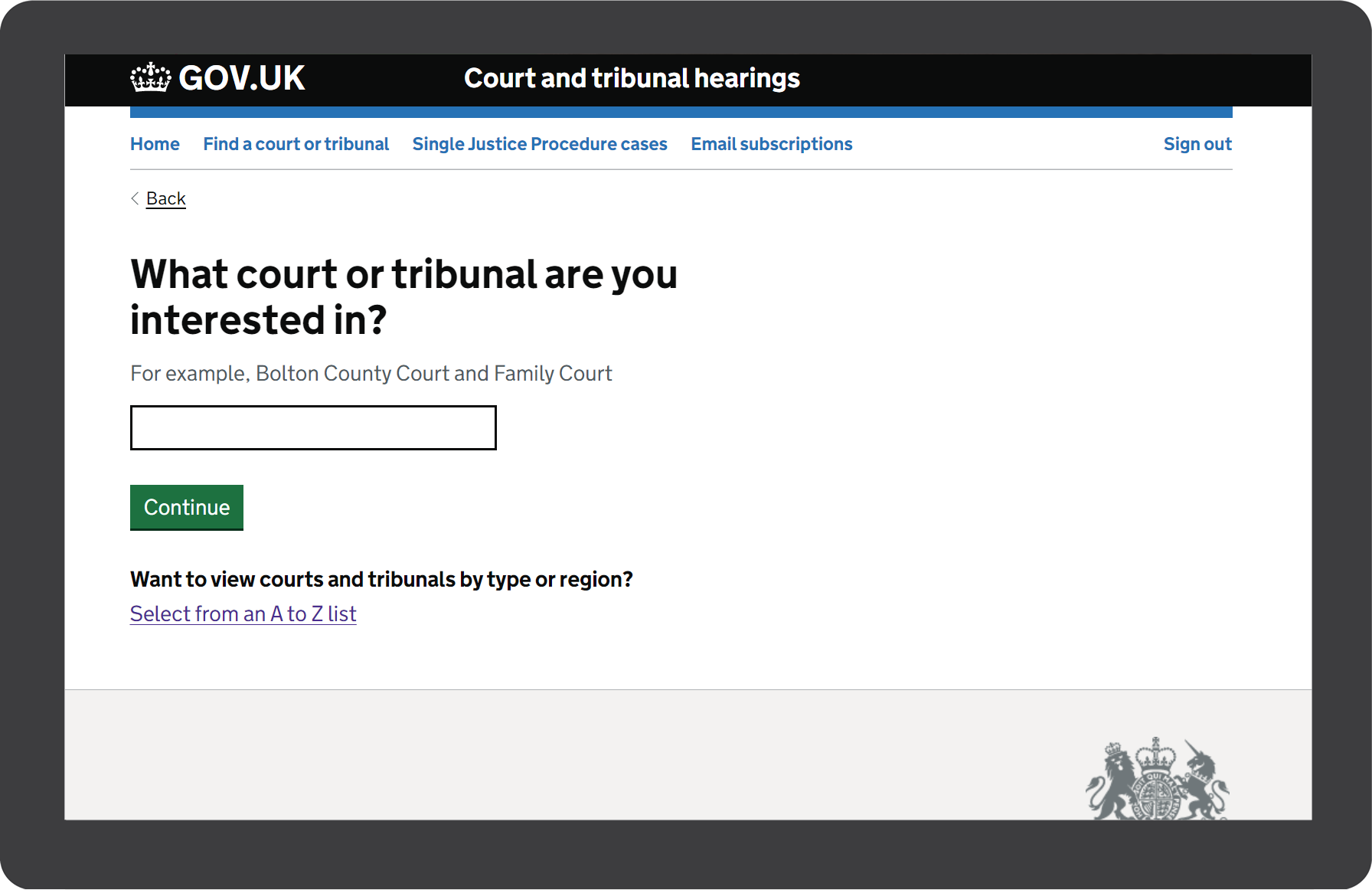 As this was a government service we utilised the GOV.UK Prototype Kit which provides a simple way to make interactive prototypes that look like pages on GOV.UK.
WHAT WE DID
HTML and Javascript Prototypes
Workflows
User Research and Testing
Layout Design
We began testing the service with members of the public, legal professionals and the media. We received positive feedback, with one tester saying, "I think it's good, easy to use and easy for someone who has no knowledge or experience dealing with courts or tribunals".